Anna is originally from Yorkshire and Dylan is from the local area. We are a family of four, with two young children and love the area we live in, and are excited to be able to share our property and the area with visitors. We live locally to Dolgellau but you will not see us for the duration of your stay - you are of course welcome to contact us should you need us, but we have tried to make sure you have everything you require. 
x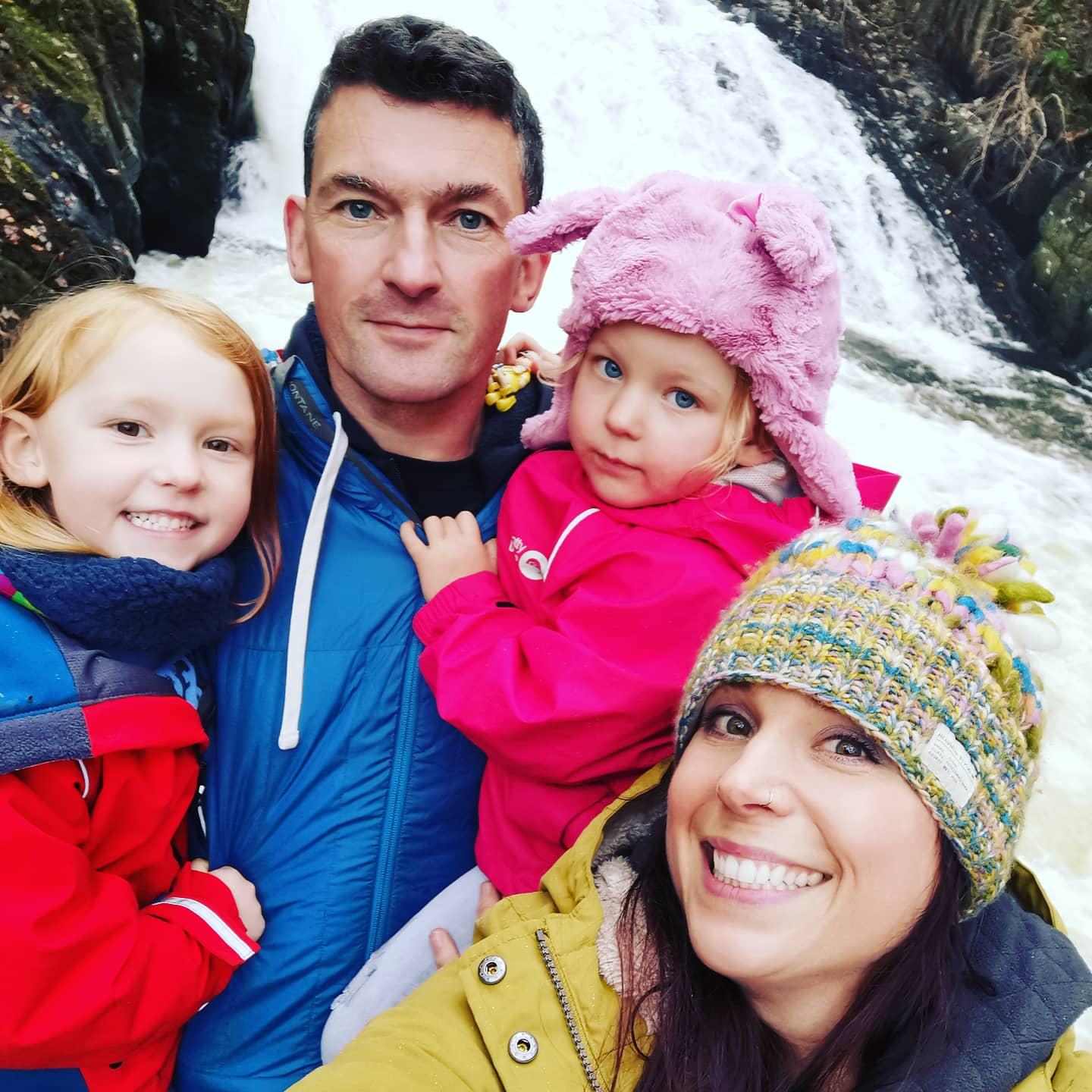 x
Dylan was born in Dinas Mawddwy, approximately 10 minutes from Dolgellau, and is a 5th generation funeral director. His ancestors were originally carpenters, and as it was back in those days they also made the coffins for the villages where they lived! Over time funeral care became the main focus of their work and the Welsh funeral director was born. It is a very demanding job which Dylan loves. Anna was a social worker before having children, but now spends her days home educating the kids and managing the day to day running of the holiday lets. We enjoy walking in the local area (which is getting easier now the small ones can walk further!), camping, festivals and our dogs. Dylan has recently rediscovered mountain biking and is regularly out on the trails. We add photos of our adventures onto our Facebook and Instagram pages if you'd like to see what we have been up to!
x
Eldon Row is a row of shops with housing/offices above. It was erected in 1830 in honour of Lord Eldon and is a now a grade II listed building which still retains a lot of character. The apartments were bought by us in approximately 2016. They were in a fairly poor state and were in need of a total redecoration/refit. It was a labour of love, with Dylan doing the bulk of the stripping initially, and local tradespeople working to complete the rest. We faced a number of delays during work, had a baby, and after what felt like forever had the property ready for rental during October 2020 - slap bang in the middle of the covid pandemic!!! Despite this we opened have pushed on and are ready for life post-covid!
x
During our renovation we discovered some beautiful original features. A Georgian fireplace had been boarded up and hidden from sight in Enfys - we didn't know it was there until we began work. We have uncovered it and it looks beautiful in our one bedroom apartment Enfys. The master bedroom in Seren is in the eaves of the building. The beams had been painted over many times over the years. We stripped the beams back and discovered original stickers on them from when they were sold. You can see these above the heater in the bedroom.